Coupons have been a common marketing tactic for years. They are now a normal part of online marketing, and they can be used to create the personalization customers crave. You can even use coupons to track the influence of influencers and improve the social media footprint of your brand. But are we reaching the point where you can't sell online without coupons? Will coupons ever rule the purchasing world?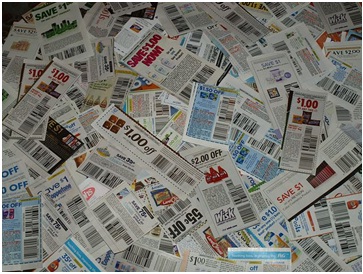 The Anatomy of a Discount
Discounts may be applied to the entire order or individual line items. Discounts will always apply to the base price of the item or order. Discounts generally apply to a particular product, not a product option or SKU. You should create rules for discounts to prevent them from stacking on top of each other, such as applying the 10% coupon first and then the next most valuable coupon. You don't want someone to be able to use multiple 10% off discount codes to pay less for the product than you paid wholesale. Make it clear to customers which discounts are applied or where they need to enter discount codes so that they don't feel cheated. You could show discounts in banners that someone can take advantage of by clicking the banner. Simply make sure that it is properly applied to their order when they complete the desired action.
Coupons and discounts are not just a way to increase profit margins, such as giving someone an incentive to buy multiple items or purchase your most profitable products. They can be a marketing on their own, and they are essential if you want to remain in business.
Coupons and Influencer Marketing
Coupon codes and discount codes can be used to track the value of the relationship you have with each influencer. Give each influencer a coupon code or discount code to promote. The degree to which it is used shows you how well they convert their influence into paying customers for you. You'll also be able to see what type of sales it results in, such as people buying an initial sample or filling up their cart.
Another benefit of discount codes is that you can change them periodically, rendering old ones obsolete. If someone wants to take advantage of the discount codes offered by your influencers, they have to tune in periodically to get the latest one.
Coupons and Social Media Marketing
Coupon codes and discount codes are invaluable to social media marketing. You can track the social media mentions of discount codes by the discount code itself. You can determine the demographics of the groups interested in a 10% off coupon versus freebies throw in with an order over $50. You can post different coupon codes on different company social media profiles such as LinkedIn, Instagram and Facebook and see how far they spread, and more importantly, their impact on sales.
You can learn which coupon codes have the best return on investment for each marketing channel simply by periodically changing the terms for each coupon code. Does $10 off with a $50 order or a general $5 off any purchase coupon result in more sales – and more importantly – profit? Which coupon codes create new customers, and which get the most mentions on sites catering to bargain hunters? If you want to generate new sales and social media buzz among the bargain hunting crowd, then CouponSolver.com is a good place to share your discount codes. The discussions among those hunting for deals will put your brand name and the details of the discount in front of people who otherwise never would have heard of you.
Coupons and Online Sales
Coupons and discount codes are staples of online sales. You have to compete with discount retailers and mega sites that may undercut your listed prices. Offering coupon codes and discounts to your social media followers and those on your email marketing list maintains their brand loyalty and level of engagement. It also means you're offering discounts to your repeat customers who provide the best overall value, not slashing prices long-term in the hope that those who take advantage of the bargain will come back later. The customers who receive an occasional discount code may buy something else later on at full price. Coupons and discounts are a way to offer targeted savings only on those things you can afford to discount or are willing to sell at a loss.
Discounts can be structured a number of ways to attract new customers and keep existing ones coming back for more. You can use discount codes to generate social media buzz and track the impact of each influencer you work with. All of this explains why discount codes and online coupons have become essential tools to online marketing and sales.
Originally posted 2019-03-06 05:40:18.